Aries Dade is a teenage medium who has the ability to speak to the afterworld. But for some reason she can't communicate with her recently deceased mother. With the help of a few spirits, she tries to discover the truth behind her mother's death. But can she trust the spirits?
First Glance
AVAILABLE NOW!!! First Glance is the first novel in the Neptune Window's trilogy.
Aries and her father move to Newport Beach, California to start over. Little do they know they are unlocking a world of lies, betrayals, and deception. And everyone they come in contact with is somehow intertwined with her mother's death.
When the star quarterback and a bad-boy senior vie for her attention, Aries senses something isn't right. Meanwhile the rich, popular girls make her life a living hell to keep her from finding out the truth.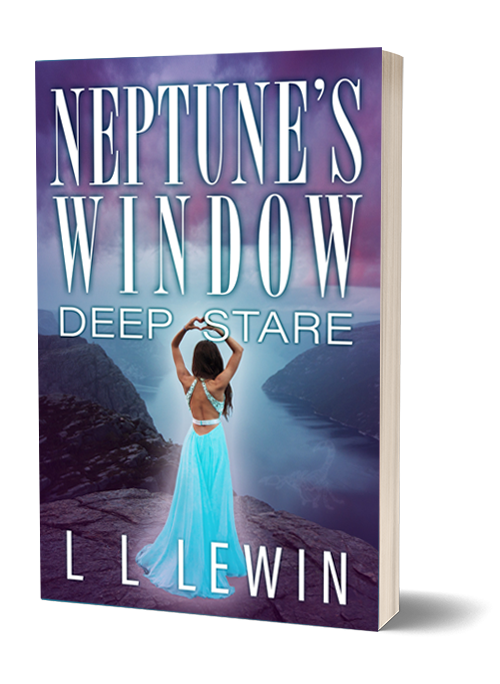 Deep Stare
AVAILABLE NOW!!!
Deep Stare is the second novel in the Neptune Window's trilogy.
Caught up in the lies, illusions, and mystery of Newport Beach, teenage medium Aries Dade delves deeper into the circumstances surrounding her mother's death. Still unable to communicate with her mother, she relies on the aid of several spirits, discovering the identities of two of them, and how they relate to her.
As the second novel in the Neptune's Window trilogy, Deep Stare thrusts Aries further into the scandal of Newport Beach High School, where everyone has their own secret, including the death of the school's most popular and beloved friend. But Aries has a secret of her own. She can communicate with their dead friend.
Are you ready to take a deep stare into Neptune's Window?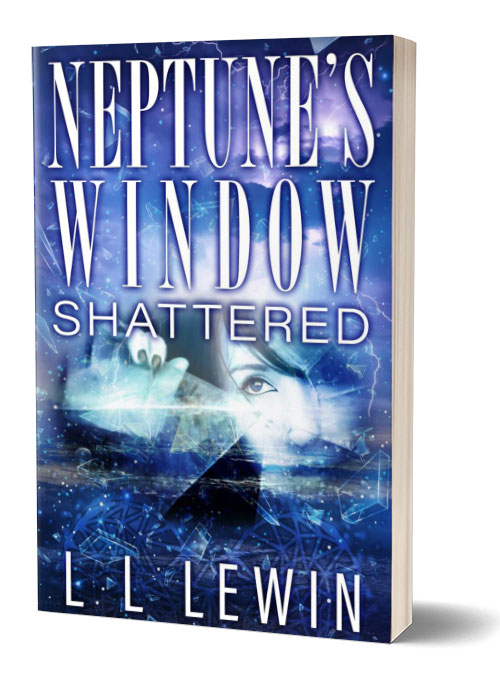 Shattered
AVAILABLE NOW!!!
Shattered is the third novel in the Neptune Window's trilogy. 
The wait is over.
Shattered, the third novel in the Neptune's Window trilogy, shatters all the illusions, tears down the façade, and exposes the secrets, lies, and betrayals of Newport Beach.
Teen medium Aries Dade relies on the spirits to help her unravel the mystery behind her most fervent desire: learning the truth behind her mother's death. Will finally knowing the truth help Aries communicate with her mother and give her the peace she so desperately craves?
Meanwhile, the identities of Scorpio Moon and Gemini Rising are in danger of collapsing. If they're unmasked, the revelation of the person behind the death of their beloved friend will send shockwaves throughout the community.
Are you ready to shatter Neptune's Window and discover the truth…?
Neptune's Window Cast
Abby Douglas: Grade school, Cory's little sister
Aries Dade: Sophomore, Protagonist
Brandon Young: Junior, Cory's friend, football player
Camden Price: Politician, Businessman, Madeline's husband, Peyton's father
Coach Anderson: Head football coach
Cory Douglas: Junior, Starting Quarterback
Damon LeMoore: Senior, Bad-boy, The Judge's son
Daniel Aguilar: Junior, Cory's friend, football player
Derek Bradley (AKA DB): College, Paige's brother, Tom's son
Elizabeth Dade: Deceased, Aries's mother
Glen Murphey: Attorney
Gwen Douglas: Cory's mother, Mr. Douglas's ex-wife
Hank: Gallery Patron
James LeMoore: The Judge, Damon's father, Camden's business partner
Jamie Adler: Junior, Dated Brandon and Troy, Michelle's cousin
John Coleman: Attorney, Jake's father
Kaelani Kelly: Senior, Cheerleader, Poppy's best friend
Kaylie Bradley: Freshman, Little sister to DB and Paige, Tom's daughter
Kimberly Lewis: Hairstylist, Ryan's girlfriend
Madeline Price: Gallery Owner, Camden's wife, Peyton's mother
Marisol: Piper's house keeper
Michael Richardson: Sophomore, Skater, Cory's and Piper's best friend
Michelle: Freshman, Jamie's cousin, Kaylie's best friend
Miss Townsend: Health teacher
Mr. Douglas: Attorney, Cory's father
Mr. Gutierrez: Spanish teacher
Mr. McCready: History teacher
Paige Bradley: Sophomore, P-pack, Sister to DB and Kaylie, Tom's daughter
Peyton Price: Junior, P-pack, Camden and Madeline's daughter
Piper Zacora: Sophomore, P-pack, Rock star, Robby Zacora's daughter
Poppy Davenport: Senior, P-pack, Tennis player, Kaelani's best friend
Robby Zacora: Rock star, Guitar player for the band IDK, Piper's father
Ryan Dade: Construction worker, Aries's father
Tom Bradley: Camden's business partner, father to DB, Paige, and Kaylie
Troy Perry: Senior, Surfer
To stay updated, follow me on Instagram or Twitter, or email me author@lllewin.com .